About AVS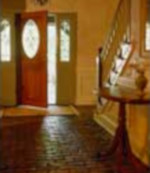 Welcome to Acosta Valuation Solutions, a leading real estate appraisal firm specializing in residential valuation located in Rochester, NY. Founded on sound principles and staffed by professionals using state of the art technology and data resources, Acosta Valuation Solutions provides accurate, responsible results quickly, and efficiently.
Our commitment to the industry and the enhancement of technology has helped our customers by streamlining the process with this website. With the click of a mouse, you can order, track, receive and view accounts payable through a secure and individualized log on. Our data is updated constantly, so you are always notified of all stages of the appraisal request until completion.
Over the years, there have been several advancements in technology that our industry and our company have been able to leverage. Digital cameras, mapping and sketching software, data retrieval and EDI transmission have enabled us to produce a higher quality product in less time. All of these improvements have allowed us to maintain a competitive edge and have greatly benefited our clientele.